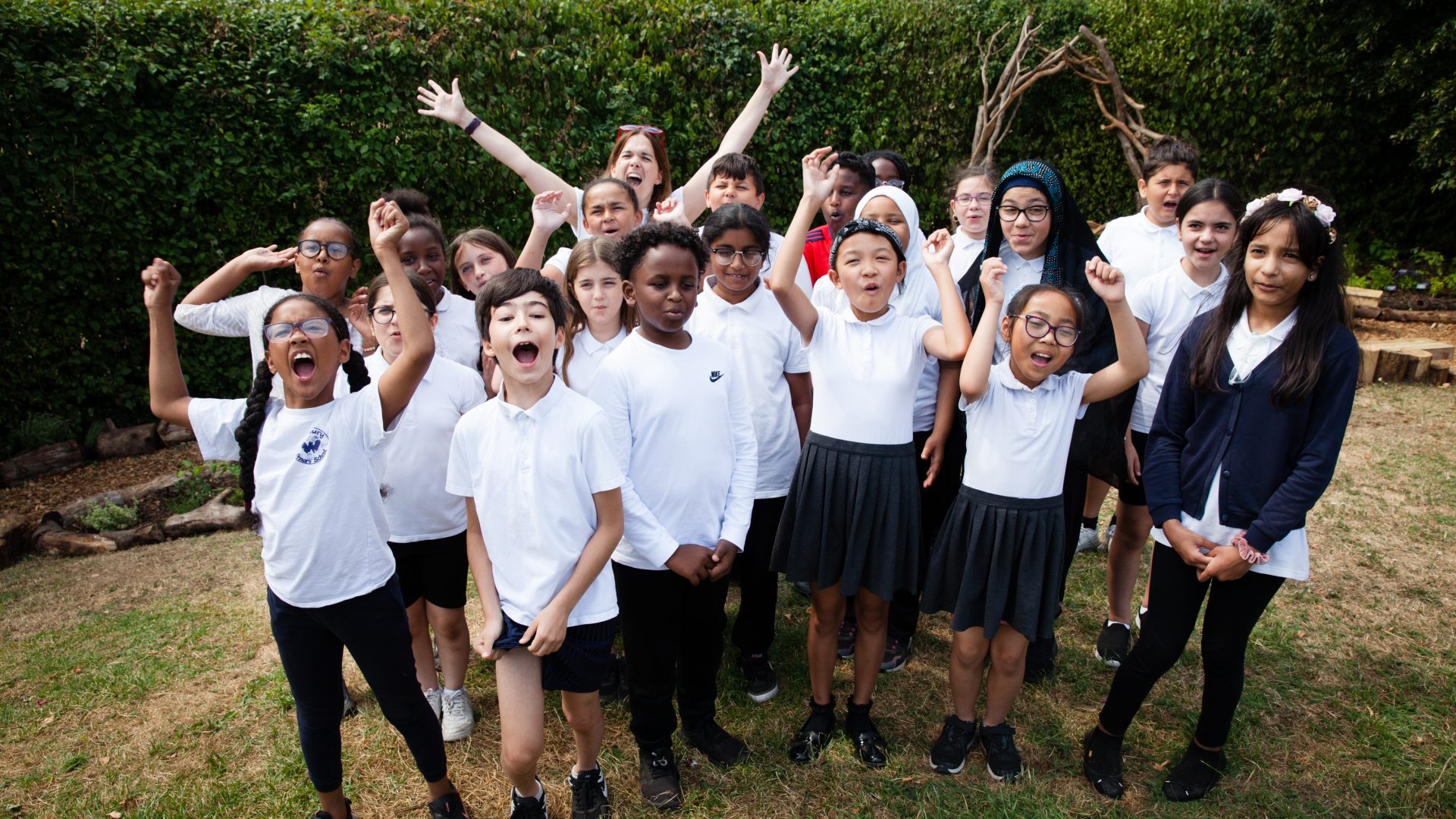 Wild City Winners
Through our Wild City project, schools learnt about the importance of biodiversity in our individual lives and in society. In July, we crowned the winning school and brought their design to life!
The 2022 Wild City Project has come to an end and we are thrilled to announce that Wilbury Primary School in Edmonton have been crowned the winners!
The Salters' Institute judging panel were really impressed with the creativity of the designs and how biodiversity was at the centre of their design. Salters' Institute collaborated with Edible Landscapes London who worked hard over the summer to bring the design to life and create a green space at the school.
On Wednesday 20th July, we returned to Wilbury Primary for the final big reveal of the green space to the students and teachers involved. The team at Edible Landscapes London took the students around their new space, showing them the different features and explained the best way for the students to look after the plants to ensure they thrive in their new environment and can live on at the school for many years to come.
It was a great event to see how far we've come with this project but also a great way to wrap up Wild City. The students were very happy with their new space and we're confident they will enjoy using it for many many years.