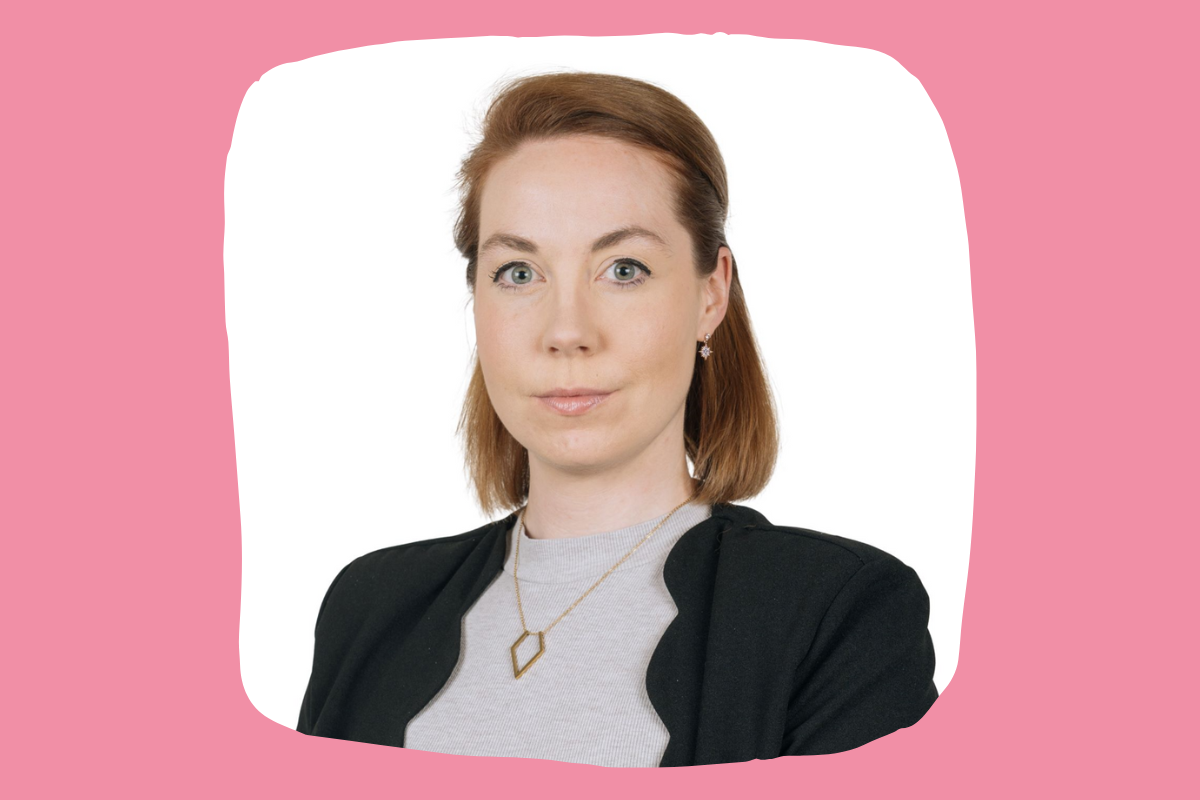 Salters' Stories: Julia Ward
Our Programme Manager for our Awards and Alumni met with Julia Ward, a winner of both a Salters' Graduate and Centenary Award, to learn about her journey from university to the Chemical Engineering industry.
Tell us a bit about yourself?
I grew up in South East London, and went to a small girl's grammar school in Orpington. I studied Chemistry, Physics, DT, Maths, and Further Maths. After this I went to Nottingham University to study a MEng in Chemical Engineering.
What made you choose Chemical Engineering?
I remember it started with me having a real drive to show that I have the ability to do Chemical Engineering when my GCSE science teacher said it wasn't possible for me – I was stubborn & rebellious! However, it really solidified during my A-levels, as I had an incredible Chemistry teacher who further increased my love for the subject.
Once I began looking at university labs, and the huge kits I could operate, I was sold! Little did I know that this equipment was tiny in comparison to where my career took me!
How did you find the transition to university?
First year subjects are common across all students and very transferable with other subjects. Most of them I found relatively easy and thoroughly enjoyable. Even the challenging ones I found fascinating. I think one of the things that really made me fall in love with my degree was understanding how equations are used to explain pretty much everything. I loved that in my degree there was always an answer, grounded in numbers.
I actually did my placement after my 2nd year of University rather than my 3rd year. The reason for this was that I had hit a wall. I felt like all I was hearing about in Chemical Engineering progression was 'Oil and Gas', which, although an interesting field, didn't really fit into my strong environmental beliefs.
I knew I loved Chemical Engineering as a topic and was doing really well, but I wasn't sure where my next step would be outside the Oil & Gas industry. My leading professor suggested I look into beginning my placement early to find a clearer direction. I came across EON who had a position working in carbon capture. I had never really heard about carbon capture at this point, so I can honestly say I think it was my first proper use of Google. Looking at the process I ended up in a true rabbit hole all about the processes used in removing CO2. I thought it was amazing and was pleased to find something that really aligned with my love for Chemical Engineering and my own personal values.
I really enjoyed my placement year and went back as a Graduate Placement after University.
How did you first get involved with Salters'?
I first heard of Salters' in my last year of university when my Head of Chemical Engineering approached me to ask if I wanted to be put forward for the Graduate Award. He explained that he wanted to try something new with the students he put forward, looking at students who went the extra mile.
At the time I was in the Chemical Engineering society as a STEM Engineering Ambassador within the university helping them to raise awareness of STEM to young students. I really loved giving back & being able to talk about how my university could increase its outreach, especially using the 'Why not Chem Eng?' webpage. I presented to them the process of enhancing their business plan to increase their reach to different key stages, making it accessible for all.
I was shocked when I won a Salters' Graduate Award, because Nottingham had never won before. I can't remember what I spent my prize money on, but I think it helped me set up my first apartment for the start of my graduate career.  Later the Salters' Centenary Award helped me further my education and fund my second masters at Cambridge.
Where did life take you after University?
As previously mentioned, I joined EON after university as a Graduate Engineer in the renewable sector. It was an amazing job looking at different systems and after some time I was invited to go to San Francisco for three months which was an unbelievable experience. I was working with new technology based out in Arizona analysing the data from their solar panels. They asked if I wanted to go out and see them in person and I jumped at the chance!
I then moved more into Project Management and Procurement working at a power stations. The role involved looking at how we could burn fuel more efficiently to support the business. I learnt a lot about combustion engineering in this role – actually this is when I won the Centenary Award. After this I moved into a Performance Engineer role, during this time I decided to return to education studying Energy Technologies at the University of Cambridge (which was helped by the Centenary prize!).
I returned back to Uniper for a short period of time before progressing to Ylem as a Project Development Manager helping in the early stage development for a range of projects. This is where I really found my feet in project management. I had an amazing manager from whom I learnt so much and was given space to really grow. I then moved on to life as a consultant at McKinsey's before finally ending up in my current role as Senior Project Manager at Queequeg Renewables.
So, how have you interacted with the Salters' after your award?
In the beginning I attended as many events as I could, but recently Elise Gerber reached out to me to see if I would join as a panellist for the Chemistry Changemakers Award which celebrates 16-17 year olds and tasks them with identifying a societal issue and coming up with a chemistry-focused solution. I really enjoyed hearing all of the young people's ideas, and since then I have tried to be involved in as much as possible, often reaching out to Elise to see how else I can help the charity!
You have started FLISS, can you tell us more about it and how it started?
Well, actually I wanted to start an award with Nottingham University to celebrate women within the Chemical Engineering field, but after speaking with their team I realised that actually a mentoring programme where we can link current students to the industry would be more beneficial for students.
This is how FLISS came to be! FLISS stands for Female Leaders in STEM Subjects and is a charity designed to support young women professionals in the early years of their careers, where support is often not available.
The charity is seeking to create a network that supports women and encourages more representation in the STEM fields via mentoring.
Although in the early stages it has been a huge success in supporting female students at Nottingham University to begin building their network and receive guidance in their growth and development.
And if you could give some advice to your younger self at university what would it be?
The sooner you believe in yourself and make sure you do things for yourself, the prouder you will be.