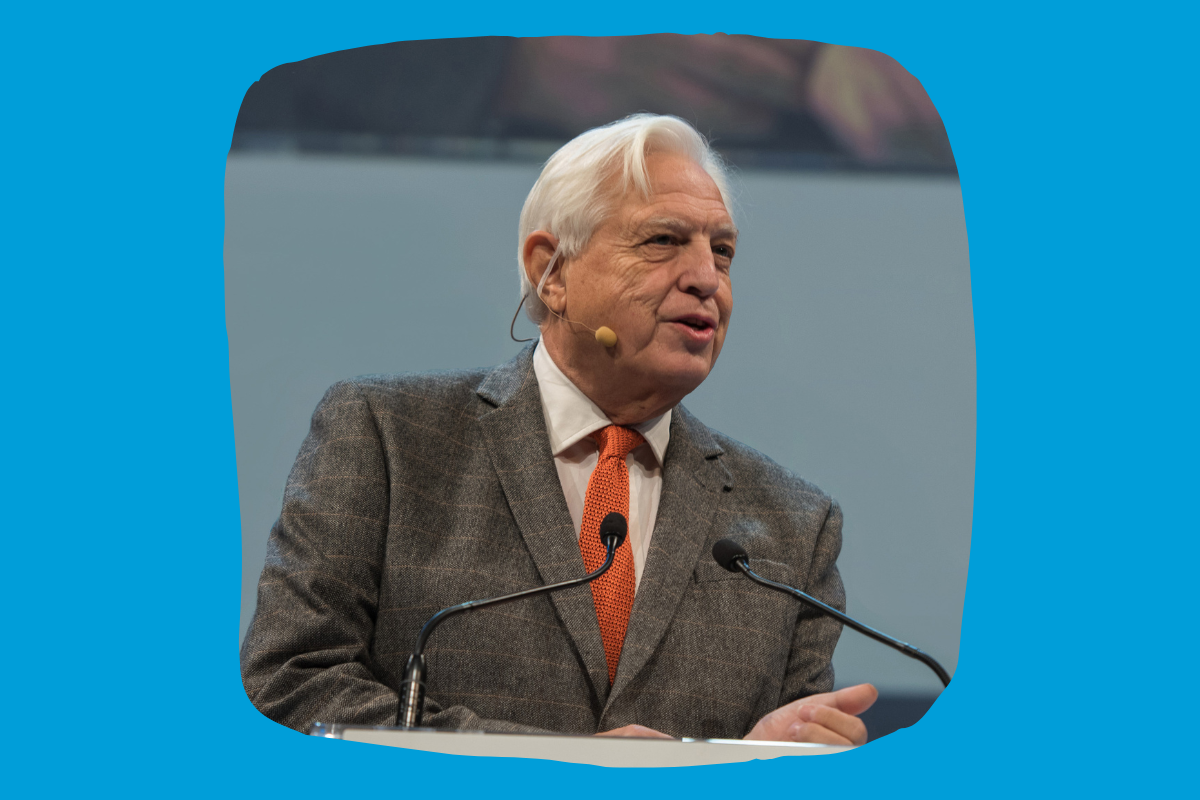 Salters' Annual Lecture 2023
The Salters' Company would like to invite you to its Annual Lecture 2023 with Keynote Speaker John Simpson CBE.
The Salters' Company would like to invite you to its Annual Lecture 2023 with Keynote Speaker John Simpson CBE.
The Salters' Annual Lecture is designed to contextualise our place and contribution within a wider national and global context, whether that be historical, economical, scientific, artistic or cultural. We are delighted to welcome John Simpson CBE to give the 2023 Lecture.
John Simpson is the BBC's World Affairs Editor and is considered by many as the most distinguished foreign correspondent of the age. John is a veteran broadcaster, accomplished author, and has covered most of the major world news events from the 1960s to the present day. His seminal reports on the big moments of recent history include the Iranian Revolution, the First and Second Gulf Wars, the end of the Apartheid in South Africa, and the Tiananmen Square massacre in Beijing.
John eye-witnessed many majors wars and revolutions, from conflict in the Middle East and Afghanistan to the Irish Troubles. It is safe to assume that 'whatever the Headline of the Daily news, — John will be there.' He has reported from 140 countries and interviewed 200 world leaders and dictators, ranging from Michael Gorbachev, Nelson Mandela, and U.S. Presidents to Fidel Castro, Colonel Gaddafi and Saddam Hussein. He met successive heads of the IRA, Hezbollah, Taliban and the Medellin and Cali Drug Cartels and, in 1989, Osama bin-Laden offered to pay anyone to kill him.
John has also had a life of huge adventure, having rounded Cape Horn in a small boat and man hauling a sledge in the Arctic. He also lived with a previously uncontacted tribe in the farthest reaches of the Amazon and reported on the new Millennium's first sunrise on a desert island in the South Pacific.
In 1991, John was made a CBE for his reporting and has since won numerous awards, including three BAFTAs, an International Emmy, and the Royal Society's Journalist of the Year, twice. Twelve universities have awarded him honorary doctorates and he was made an Honorary Fellow of Magdalene College, Cambridge and Freeman of the City of London.
John has written multiple books and his memoir "A Mad World, My Masters," was a Sunday Times Best Seller List for six months. In 2022, John's new current affairs programme "Unspun World with John Simpson" was broadcast on BBC television worldwide and World Service Radio. In true Simpson tradition he is currently reporting on the war in Ukraine.
6.15 pm Drinks and canapés in the Salters' garden
7.00 pm Lecture 'Ancient institutions and lessons from current affairs'
8.00 pm Two course dinner
10.00 pm Carriages